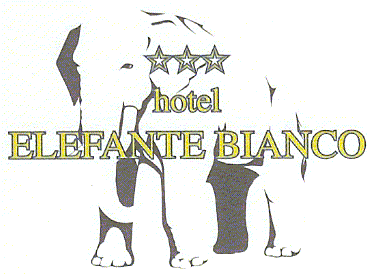 HOTEL ELEFANTE BIANCO

Recentley restoration

the hotel is provided with 30 spacious rooms and spacious enviroments.

The hotel resides near Bologna on Emilia way- exit highway A1. By pass Borgo Panigale direction Modena, just 10 minutes by Guglielmo Marconi airport and 20 minutes by Bologna center.

The HOTEL ELEFANTE BIANCO has spacious interior parking and all the rooms with fridge bar, TV with videotext service, internet connection, air conditioner, telephone, conference room, fax service, for customers, restaurant ( just dinner-on request) and for relax you have a spacious solarium, Swimminpool, two tennis courts with nocturnal lighting, billiard table and to stimulate your free hours -night club
BLUE EYES
. Animals accepted.

Price:

single room

€ 45,00 55,00

double room

€ 75,00 100,00


triple room

€ 90,00 130,00

Breakfast included